Book your Bodrum transfer
Book your ride to and from the airport, port or any destination, in just a few steps!
20 minute gap between transfers
Following each ride, our drivers have at least 20 minutes to thoroughly clean the surfaces of the car and ventilate the cabin.
Regular car sanitisation
Our drivers thoroughly sanitise and disinfect cars according to Welcome Safety Protocol.
Contactless ride
When you book, you can request to have zero contact with the driver during the transfer with just one click. In this case, the driver won't help you with your luggage or shake hands.
Sanitiser in every car
We provide hand sanitisers and hand wipes for all travellers. Our drivers have their own sanitiser, which they use before and after every ride.
What happens after I book?
Get your driver's details at your email Inbox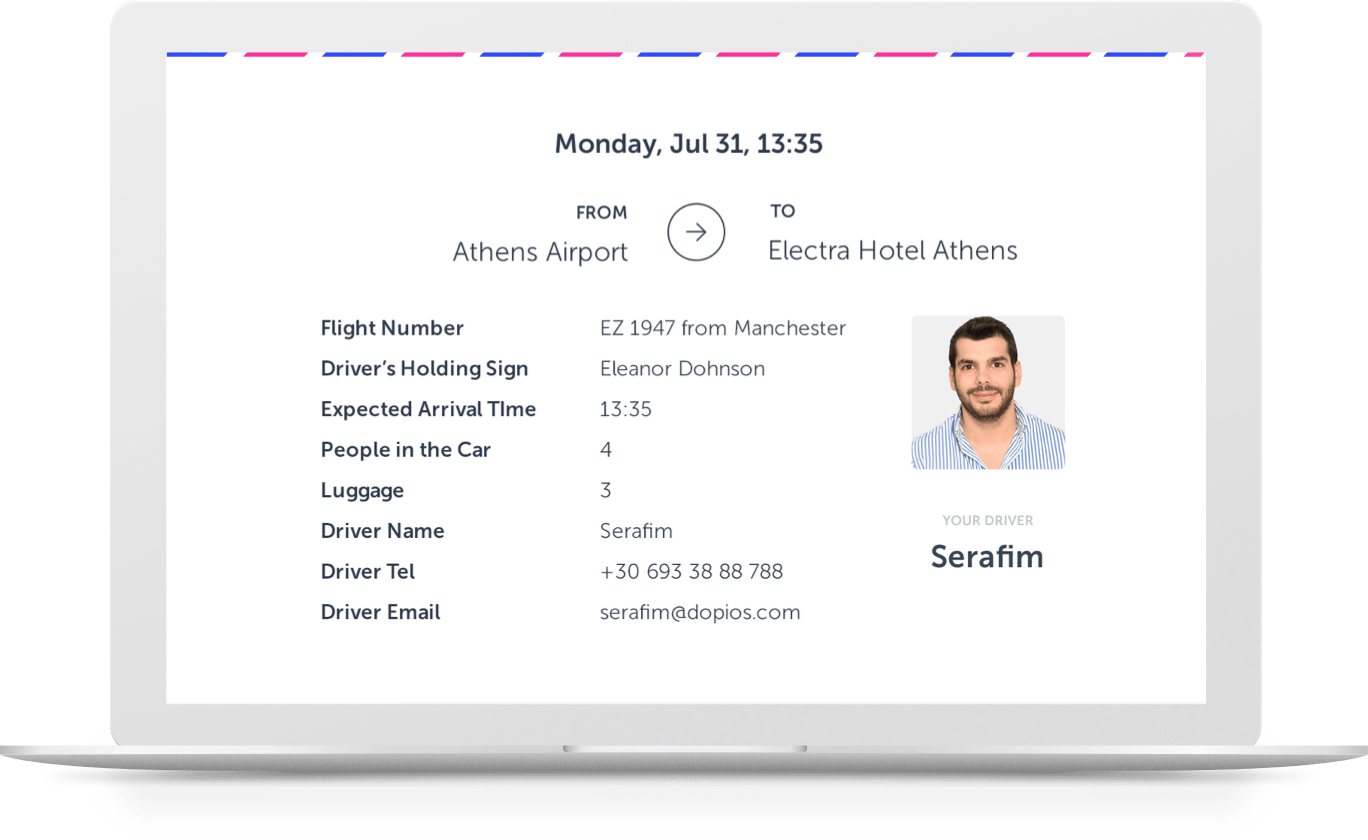 The perfect meet & greet on every transfer
Get introduced to the city in the friendliest way possible
What happens after I complete the booking?
After the booking is completed, the local driver receives the details for your pickup and you receive an email with their details. After the introduction, you will continue receiving updates regarding your transfer through email notifications, up until the moment you meet your driver at the arrival gate. The drivers know exactly where to find you and what to do in case of unexpected changes, so rest assured that everything will go according to plan.
How do you select your drivers?
The drivers who participate in the service are selected and trained in order for you to have an excellent experience. All of them have already performed several transfers, and are continuously reviewed for their quality of service. Each of them has a unique personality, and in the long run, our goal is to let you select what type of personality and car you would prefer for your pickup.
Is it more expensive than a taxi ride?
The service is offered at the same or a slightly higher price than a metered taxi ride. However, when you book with us there are no additional charges depending on traffic or other factors. Our goal is to connect you with a local professional driver who, apart from transferring you, will answer any question you might have during your first hour in the destination, and make your first moments unique and memorable. Think of it more like a local friend with a car.