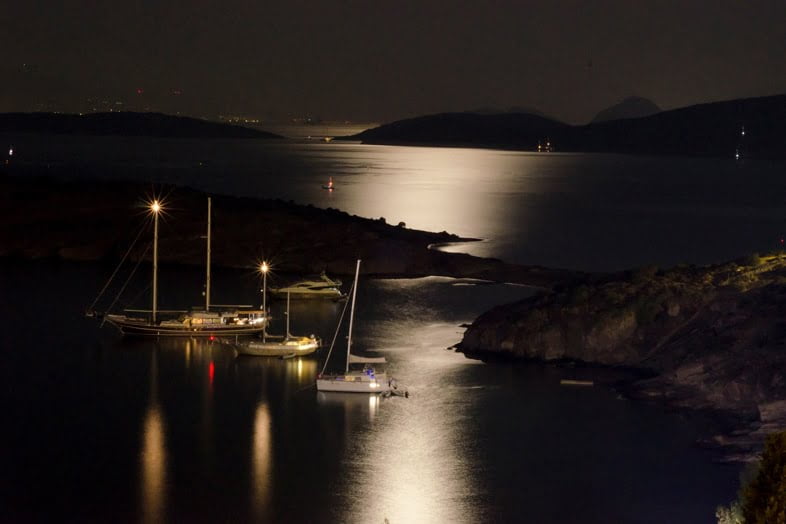 Places to See at Bardakci Bay
It wouldn't be wrong to say that Bardakci, the bay between Bodrum centre and Gumbet, is one of the most beautiful bays of Bodrum. Bardakci, preserves its natural beauty despite being very close to the city centre, is also one of the important places of the town as it is home to windmills, which are the symbols of Bodrum. Today, of course, there is access to Bardakci from land, which could only be reached by boats in the past. One shouldn't leave Bodrum without visiting Bardakci to enjoy the beautiful view of Bodrum and Gumbet and seeing the historical windmills.
---
---
Where is Bodrum Bardakci?
Bardakci is very close to the town centre. It is possible to reach by a 15-20 minutes pleasant walk on the central coastal road. However, at the end of the coastal road, you will see a long and steep slope which you will have to climb to get here. If you are going to Bardakci from Gumbet, you can walk to the end of the street and climb a long and steep hill and arrive in the same time.
There are also minibuses from Bodrum bus station, and it takes maximum of 10 minutes to reach from the centre with these minibuses. By the way, these minibuses do not go up the hill, they go to the beach side. So if you want to see the windmills, you will have to get off the minibus and walk up to the hill. You can also walk across the town square towards the marina and take one of the shuttle boats to Bardakçı to reach the bay through a short but enjoyable cruise.
---
Where to Stay in Bodrum Bardakci?
There are many hotels both on the beach and up the hill. Most of these hotels are 4-5 stars and usually serve on all inclusive basis. Azka Otel, Salmakis Beach Resort & Spa, Voyage Bodrum which is located in the bay and only welcomes adults, and Degirmenburnu Residence are popular both amongst local and foreign tourists. There are, of course, many other hotels in Bardakci. You can check the other Bodrum Bardakci hotels in detail by clicking on this link.
---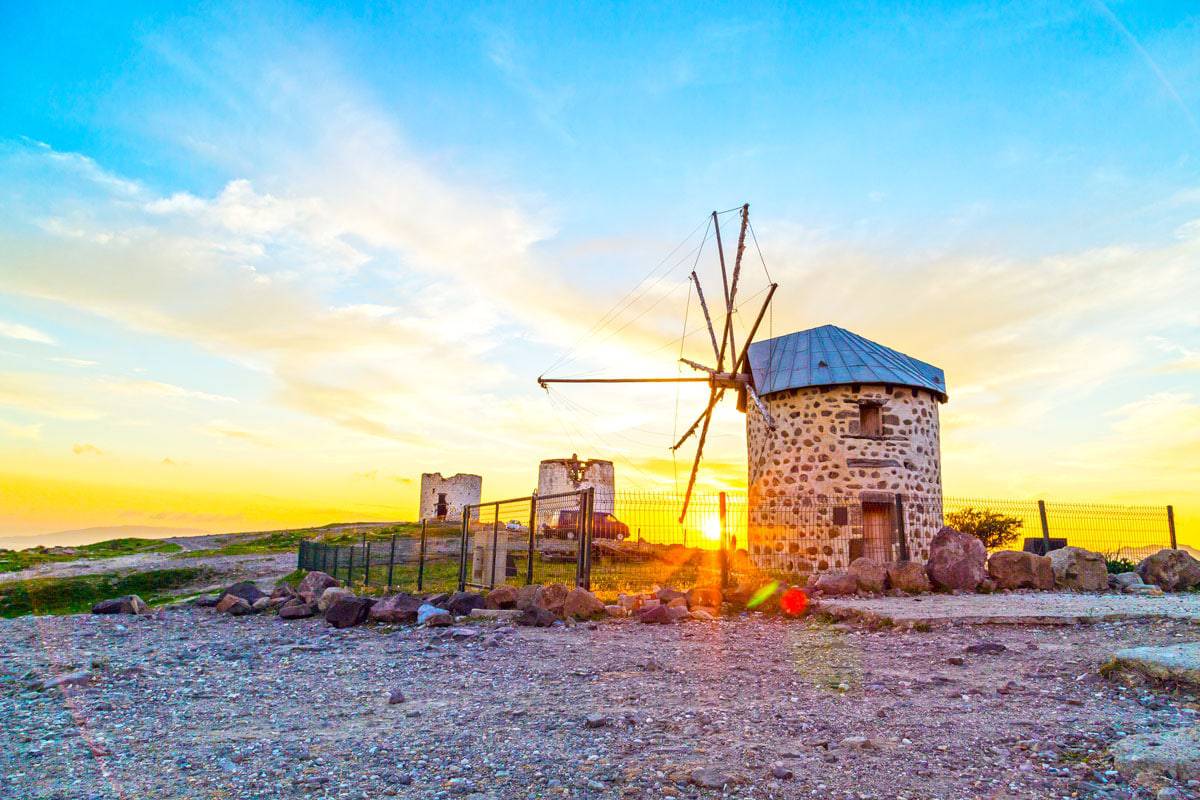 Places to See in Bodrum Bardakci
Bardakçı, partly connected to Eskicesme neighborhood and some of it to Gumbet, is a small location and doesn't have many places to visit. However, as we mentioned at the beginning of our article, one of the symbols of Bodrum, the old windmills are located on Bardakci Hill. You can see the historical windmills and take lots of photos by going up the hill. One side of the hill overlooks Bodrum center and the other side overlooks Gumbet, so the view of the hill is incredibly beautiful. However, the wires drawn by the side of the road in recent years have created some negativity in terms of watching the view.
This place is also very close to Gumbet Bars Street, so if you are staying in one of the hotels here, you can go to Gumbet Bars Street with a short 5-10 minute walk.
---
---
What to Eat?
The fact that it Bardakci very close to both Bodrum center and Gümbet provides wide range of alternatives for wining and dining. Marina Yacht Club, one of the best restaurants in Bodrum, and Red Dragon Chinese Restaurant are a few hundred meters from here. You can easily reach them within a few minutes' walk. Alternatively, you can choose to walk to Bodrum centre for 15 minutes and eat at one of the numerous restaurants in the centre. We recommend you to read our article on What to Eat in Bodrum.
We have come to the end of our article about Bodrum Bardakçı, but if you want to continue exploring Bodrum, we think you will like our article on Bodrum Centre. You can write your experiences under this article as a comment, and you can evaluate your hotel experiences on the hotels' pages. We hope you have a great time in Bodrum.
Before finishing our article, we would like to invite you to our Facebook group called; Bodrum Travel Tips. This community's purpose is to share your Bodrum holiday experiences or ask other users for recommendations about Bodrum. Help the guests coming to Bodrum from both, abroad and domestically, by giving advices, suggesting places, sharing and providing information about places to visit.
We wish you a happy holiday…
---
---